National Youth Savings Challenge 2019
March 15, 2019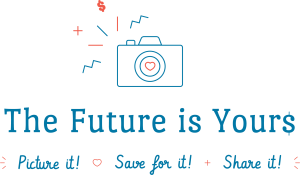 Picture this.
How do you explain to kids that a credit union is more than a bank? A credit union is a not-for-profit financial cooperative, so it's foundational principles include things like helping the community and educating members. But that's a difficult concept for a kid to understand.
So keep it simple.
Tell them the credit union is a friendly place where people come together to help each other have and lend money. Explain that the credit union is there to help them – and their friends and neighbors – make good money decisions. When you have an accounting with FFEFCU you're not just a member, you're family.
Saving for the future can be hard – but the future is YOUR$!
Picture it. Save for it. Share it.
Visit FFEFCU during the entire month of April to celebrate National Credit Union Youth Month!
We will show youth and teens how to start saving for the future.
For every deposit that is made, youth will be entered in to win one of our awesome prizes!
Call or stop in for more information.