Spring Loan Special!
March 30, 2021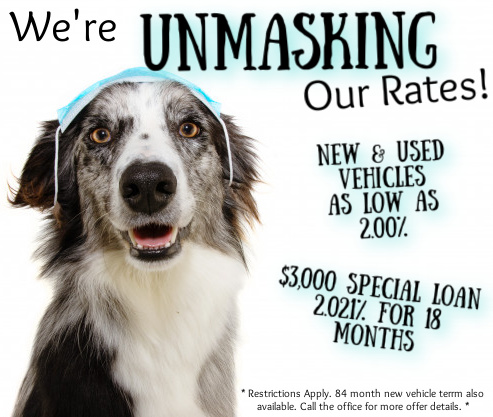 Spring is here and we are unmasking our rates!
New and Used Vehicle loans up to 72 months as low as 2.00%!
What about spring cleaning? We've got that covered too! Take advantage of our $3,000 Special Loan for 2.021%!
Call the office for more information today!